VanBus
Camping boxes from the VanBus series are designed for cars with this type of body (Van and Bus).
In the BASIC version, we get a bed frame, consisting of chests for sitting and a fold-out inner table, a pull-out table and mattresses.
The PREMIUM version is enriched with additional equipment in the form of a kitchen drawer and a water system.
All VanBus camping boxes have a system for smooth adjustment of the bed width, which allows for the best fit to the space inside the car.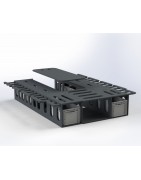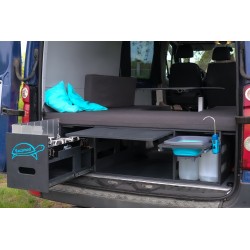 €2,799.00
-€200.00
€2,599.00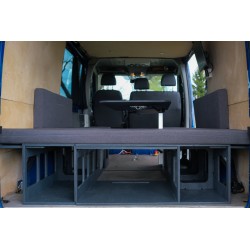 €2,449.00
-€100.00
€2,349.00